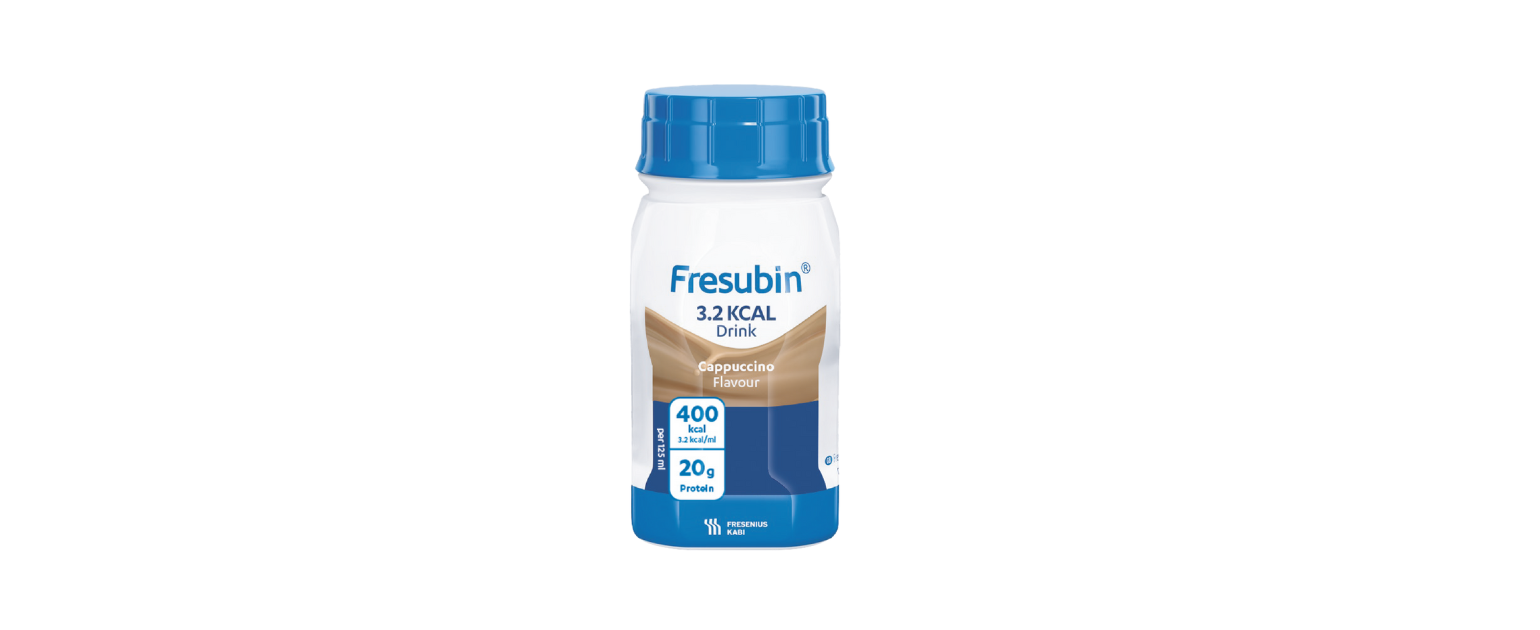 Fresubin® 3.2kcal Drink Cappuccino Flavour!
Introducing our newest addition to the ground-breaking Fresubin 3.2kcal Drink Oral Nutritional Supplements (ONS) range: A palatable Cappuccino flavour1
In patient studies, assessing taste, mouth feel, smell, and visual appearance, 92% of patients gave a positive response.1
Fresubin 3.2 kcal Drink is the most energy-dense low volume (125ml) ONS, with 3.2kcal/ml and 20g (20% energy) protein.2
Each 125 ml bottle of Fresubin 3.2 kcal Drink contains 400 kcal providing the minimum effective daily dose for energy from ONS for older adults.3,4
High in protein (20% energy) with 20 g of a protein from a unique protein blend of collagen hydrolysate and milk protein.
Fresubin 3.2 kcal Drink can also be taken as a high energy, high protein shot – 3 x 40ml/day.
Available in Vanilla-Caramel, Mango, Hazelnut, and now Cappuccino flavour in 125ml Easybottle.
To request samples or visit the product page, please click here.
1. UK Patient Palatability Study. Data on file. June 2022
2. MIMs online. Accessed August 2023
3. Volkert et al. ESPEN guideline on clinical nutrition and hydration in geriatrics. Clin Nutr. 2019 Feb;38(1):10–47
4. Milne et al. Protein and energy supplementation in elderly people at risk from Malnutrition (Review). Cochrane database Syst. Rev. 2009 Apr 15;(2):CD003288
UK-Fre3.2-2300008 September 2023